By Martin A. | DRIME Benin Leader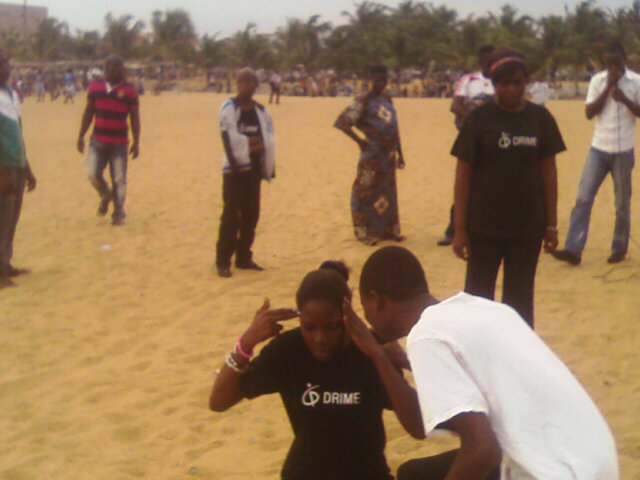 After a wedding ceremony our musical group was invited to, I had the privilege to be introduced to James, a young man who told me that he got to know Christ during one of our ministry times at the beach. I went to visit him later at his house to hear his testimony.
He shared with me how he has been approached by Bonaventure, a DRIMER, during a ministry time at the beach and heard about Jesus. He was going through some difficulties and was even going to be evicted from the place he was living.  He had shared his difficulties and the DRIMER asked him to give his life to Jesus and experience a relationship with Him.
"Bonaventure told me that he cannot do anything himself for me, but Jesus could!" 
James was very touched by the honesty of Bonaventure, and after a moment of hesitation, decided to accept Christ in his life.
Today, James is member of an Evangelistic church called Ambassadeur de Christ where he is taking classes to get baptized!
DRIME Benin sees many people come to Christ on a regular basis through their ministry times on the beach in Cotonou, and also shares on the streets in Calavi with a team that was just launched this year. 
Want to get more updates about this team and others around the world? Subscribe to our monthly newsletter for the latest news!