Sometimes we have the opportunity to meet people on the streets and realize that God has already been working in their lives. We get to simply hear their story and celebrate along with them for what the Lord has done! Here is one such story from our team in Benin, West Africa. 
One day we met a woman named Efe. Here is her story and testimony of God's faithfulness: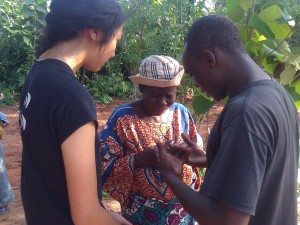 "I left Lome when I was 4 years old following the death of one of my parents. The aunt that I stayed with didn't treat me well, and neither did her husband, until I was 22.
One night, I decided to run away because for no reason at all, my aunt and her husband hit me and hurt me very badly. But there was a voice inside of me that said 'Don't leave, but call on the name of the Lord for shelter instead. You still have a God! The One that made you.'
After that, I started to call on God for refuge. Each day I would cry out to him and ask God, the One who created me, to save me from this suffering. At the end of one week, the Lord did something in my life. My big sister, who I have not seen since I left Lome, found me, from a lady who bought her a ticket to see me, and asked my aunt to set me free because she found a job for me. My aunt did not agree, but eventually let me go. It was at that moment I left them.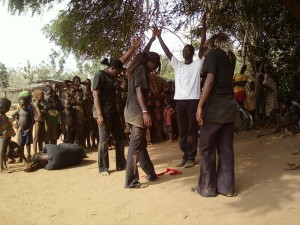 I tell you all of this because through your drama presentations, I now know that it was Jesus that saved me from the hands of my aunt and I want to give my life to him because without him I would still be suffering."
Want to know more about DRIME Benin?