Written by Janete, DRIME Brazil leader (Gramado)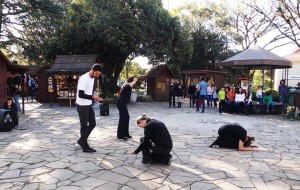 On one Sunday afternoon we were doing ministry at Canela Square, where God has directed us to do ministry for almost two months. We went up to Dona Maria asking if we could use her power source for our equipment. She promptly allowed us to use it, as always.
Dona Maria always watches the dramas, talks to us and shares that she admires our work. I always connected with her before our time of ministry every Sunday and listened to her stories. She always spoke of her life, it was often difficult for her as her cigarette addiction often made her sad because she could not stop smoking.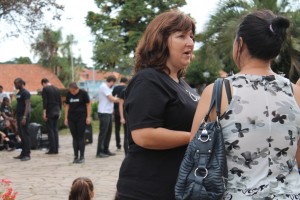 I always encouraged her and prayed for her, but she seemed to remain the same. However, on our last trip to the streets in late May we were again in Canela Square, and it was on this day that she called me to ask if she could give me a message. The message was a note that she delivered into my hands. I asked if I could read it there and she said yes.
This note asked for prayer for her to be able to stop smoking. It was then that I again spoke of Jesus, of his boundless love and that only he could help her. Then later I asked her if she would give her heart to Jesus and let him take care of her life.
Dona Maria, with eyes full of tears, said that this relationship was what she wanted more than to remain in bondage to her addiction.
Want to know more about DRIME Brazil?