Stories from DRIME Kenya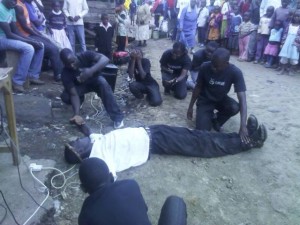 Change in Heart 
Wanda, a 78-year-old woman who we met during one of our afternoons of street ministry, was moved by our dramas. After she had been watching for a while, we shared with her about Jesus Christ. She shared that she had been feeling useless in her life and wanted a change. After we had shared, she called us in her house to pray with her. Since this time she started seeing herself as not useless but as someone who is more valuable before The Creator.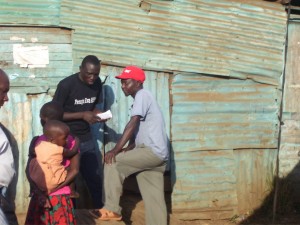 The Growing Seed
One day while we were doing ministry, we met a rastaman named Jim who was watching our dramas. At first he was so resistant to hear the Gospel, but after talking, his heart was softened by God. We prayed with him and now he goes to church. We believe that the seed has been planted in Jim's heart and soon he will come to the full knowledge of our God.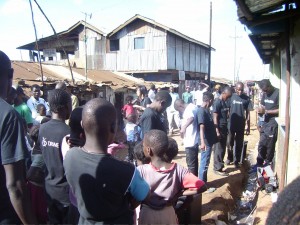 Prayer for Peace
Two months ago, a woman named Rebecca came to us crying after watching the dramas. She begged us to pray for her before Sunday comes because she thought that in her current situation she might not live longer. We prayed together and she was restored back to her senses and felt peace in her heart. We are doing follow up to see her standing strong in the Lord, that he might continue to move in her heart and life.
Excited about what the Lord is doing in Kenya?
You can join us on a mission trip this summer to visit and do ministry with our Kenyan team. Click here for more information! (Application deadline: March 31)