A story from DRIME Hong Kong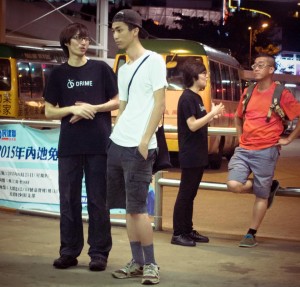 One night, a young executive named John had just finished work, and on his way home, he stopped to watch a strange group of young people who were dressed all in black. This group was acting out some kind of story without words, but with movements. He also noticed a man in each drama who was wearing a white shirt.
Not long after he had been watching, he approached one of the team members in a black shirt and asked about the dramas.  Throughout the conversation John shared that he had been a Christian for a long time, but had left church for a few years as he considered God had forsaken him. He felt that God didn't answer his prayers on family issues, and as a result of hard things in his life, he suffered from depression.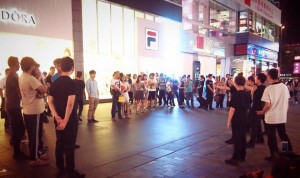 The DRIMER shared his own testimony of turning away from God for over ten years but was called back home a few years ago. He encouraged John that God has a plan for everyone, and that through our circumstances God builds us up as a stronger person through faith and reliance on Him for some bigger mission in life.
The conversation ended with a prayer and they exchanged contact information, knowing that this street encounter was not a coincidence but God's plan to bring them together for a time of mutual encouragement.
If you'd like to hear more about DRIME Hong Kong and our teams around the world, you can subscribe to our e-newsletter for our most recent updates, pictures, and stories. In addition, you can find out ways to be involved in the ministry.