By Hannick | DRIME Benin member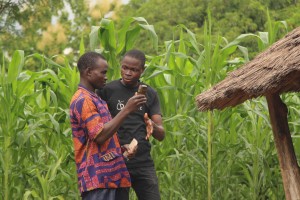 During a ministry time in Bohicon, I met one of my former classmates. I started talking to him when he stopped to watch our dramas, but I noticed that he was not very open – it seemed like he didn't want to talk. When I started sharing about Jesus, he interrupted and said that he already heard about God. I told him that God loves him and had a good plan for his life, but he interrupted me again.
"That's not true," he said. "My own family kicked me out of their house. I went to jail for assault, but even now that I am free, my family does not accept me, and I am alone with nothing to do."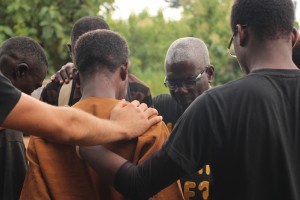 I told him, "Even though a mother can forget her child, God promises to never give up on His children – that's why He sent me to you today." During the altar call, I invited him to come to the front and he accepted and gave his life to Christ! I introduced him to the pastor of the church we were working with for his follow-up process. Glory be to God!
If you'd like to hear more about DRIME Benin and our teams around the world, you can follow their Facebook page or subscribe to our e-newsletter for our most recent updates, pictures, and stories.