A story from DRIME Kenya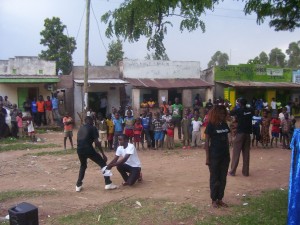 One week while doing ministry we met a woman named Nancy. Her boss was very strict and did not allow her to have time off to go to church. Nancy saw the dramas and was interested in the man in white. She really wanted to know more about him. A DRIME member had a chat with her and explained to her who the man in white is.
During the explanation, Nancy started crying and ended up giving her life to Jesus. Then another amazing thing happened: her employer saw this happening and joined us in prayer. God did two miracles that day: he saved Nancy and he also intervened in the situation with her and her boss. It was amazing!
f you'd like to hear more about DRIME Kenya and our teams around the world, you can follow their Facebook page or subscribe to our e-newsletter for our most recent updates, pictures, and stories.