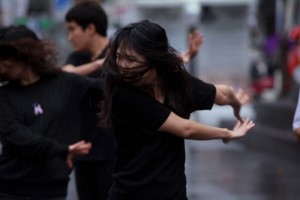 In November, one of our staff went to Seoul to do DRIME training in conjunction with Korea Campus Crusade for Christ. We had the opportunity to train 22 KCCC  staff and students. Here are a few of the participants' stories:
Jenny had a conversation with a woman who stopped to watch their dramas. Jenny asked her, "Who do you think the man in white shirt is?" She responded, "I think he is a god." Jenny then shared about the resurrection with her. The woman told Jenny, "I believe in God but I don't know about Jesus. I went to church once and was hurt so I only believe in God by myself." Jenny then found out that this was the first day that this woman had ever heard about Jesus, and Jenny got to be the one to share with her.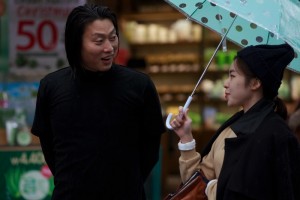 "In campus ministry, I only meet university students but with street ministry I got to meet many different kinds of people. The dramas are clear about the cross of Christ so it is not always necessary to explain." – Shiri
"I've never experienced ministry like that in the streets." – Jimmy
"I was nervous to talk to people so I was excited that it was raining because [I thought] maybe we wouldn't go…But I prayed and realized we need to be obedient [to share the gospel]. Because of the rain it was an extra effect – it [made the dramas] look good. I was so satisfied with today's experience and I look forward to other opportunities." – Hannah
"Several people can come approach because of the tool – we are in one place so they can come to us. It is a good tool to share with many people!" – Maggie
We're going back to Seoul in August. Do you want to join us? Click here to get more information about our summer mission trip opportunity!