A story from DRIME Kenya
In the fall we took a team to do a small mission trip to Bungoma, a city that is over six hours away from where we normally do ministry in Nairobi. We did ministry the same way that we do in our city – we performed dramas that share the story of Jesus and then talk to the people who are watching. After we shared our dramas, a lady named Caroline came to us weeping. A DRIME member asked her, "Why are you crying?"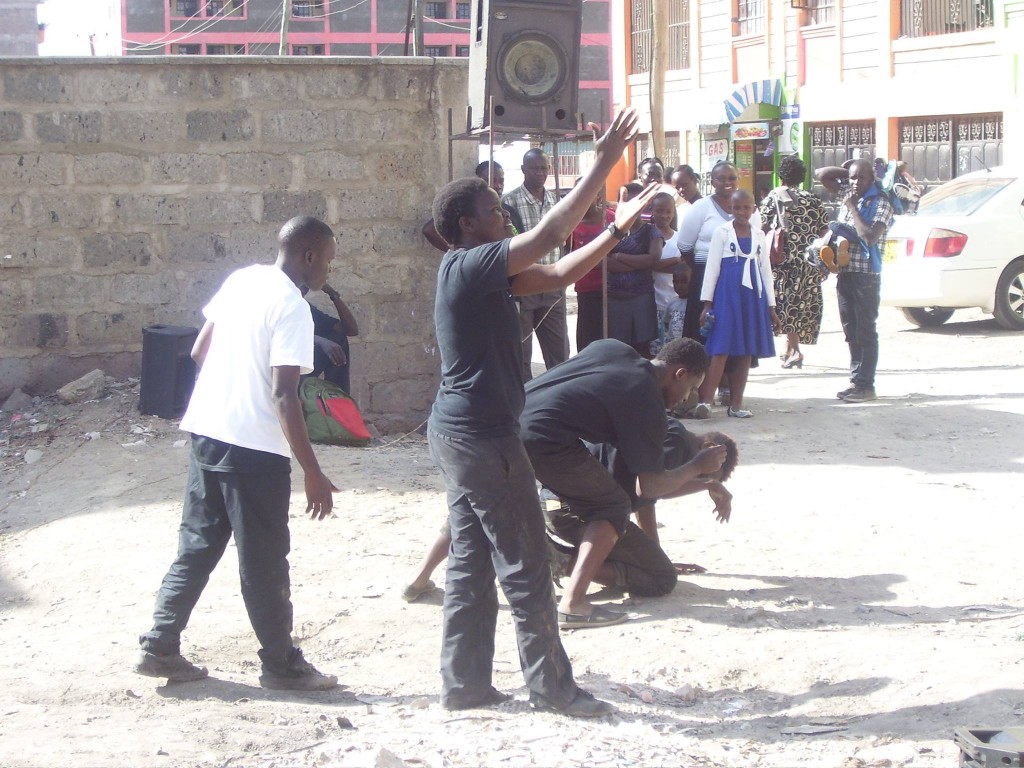 She shared with us that when she saw the drama called "Liquid" she was touched by the way Jesus was reaching out to the characters and setting them free. As she watched the drama, it reminded her how she has been struggling with witchcraft in her life. She told us that she had inherited these practices from her parents to be her weapon of protection.
After we heard her story, we shared with her how Jesus is the way, the truth and the life. After she heard the truth from the Bible she told us that she was ready to accept Christ. We prayed together, and God came into Caroline's life that very moment!
To learn more about our DRIME Kenya team, you can like them on Facebook. You can also subscribe to the DRIME e-newsletter to hear updates from our teams around the world and find out how you can get involved with the ministry!