Last month, a GAiN LIFE team partnered with DRIME Benin to work in several local villages. While there, the DRIME team had a chance to do dramas to share a message of hope. Here is a story from one of our staff members who experienced God working through the drama in a village.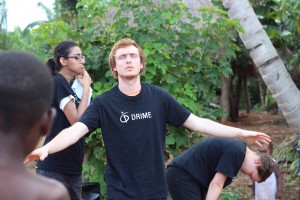 Story by: Evelyn Yeung | DRIME Staff Member
At the village named "Settlers of the Forest," our team performed the Ragman drama to a group of schoolchildren. This drama features a person who is weeping, a person with a hurt leg, and a blind person. When the blind character came onto the scene, the children started laughing and pointing to a teenage girl in the audience. We could tell that this girl was blind, and we weren't sure how the drama would be received.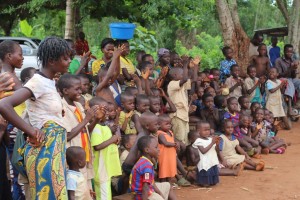 The drama continued and the children continued to point and laugh at the girl, but when Jesus healed and hugged the blind person in the drama, the crowd fell silent immediately. The blind girl started smiling because she could hear the commentary of the drama, spoken in the local Fon language. At the end of the gospel presentation, we invited people to make a decision, and many prayed to receive Christ, including the girl. It was incredible to see how God used this specific drama to show his love to this girl and her village.
You can see more pictures from their time of ministry on the beach or follow DRIME Benin on Facebook to see more updates from our local teams!