By Jaoa | DRIME Team Member (Thailand)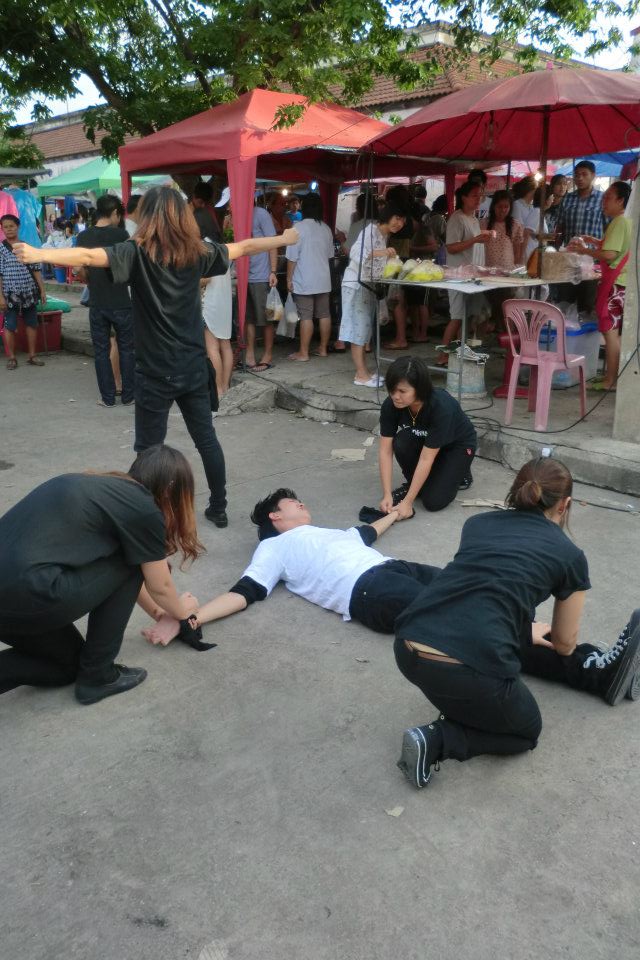 Jaoa shared her changed heart after experiencing some time ministering with DRIME. At the beginning of the mission trip, she said "At the beginning I wasn't sure that I could do this – perform the dramas in front of people! I'm just too shy. But God helped me through those feelings of 'you can't' to become 'of course you can!'
I am thankful to God because after our first performance on the street I felt more certain and trusted God that even if I didn't have a greatest performance, I did my best. I also realized that this thing might be a call from God! Earlier I prayed and asked if it's his desire for me to do this ministry. I had to learn the DRIME dramas and felt so amazed at God's greatness.  It's even better if other people could know the grace of Jesus Christ through these dramas.
God has given me a servant heart. I love to speak to others about how Jesus came to die on the cross. DRIME has taught me many things, how to be a part of a team and how to work alongside others. Moreover I think I know Jesus much better than before this experience. He gave me a chance to do this wonderful thing. Not many people have the chance to do this but God had allowed me to be a part of it. It's not easy for me because I have other commitments, but it's worth it. This mission and ministry have restored my heart, improved my servant life and also showed me how to express my feelings and thoughts with others in conversations. Lastly I rejoice because I get to follow God's leading, and that has improved my spiritual maturity."
DRIME Thailand is in their second season of ministry. Please keep them in your prayers as they continue to share the love of God in their country, where the Christian population is less than 1%. 
To stay in the loop with the DRIME ministry, click here to subscribe to our e-newsletter!