After the Base Leaders Summit took place in Brazil, we had the pleasure of celebrating alongside of DRIME Brazil as they reached their 10th year of ministry! Today we want to share with you a little bit about their history so you can see what God has done and how he has used them to make Jesus known.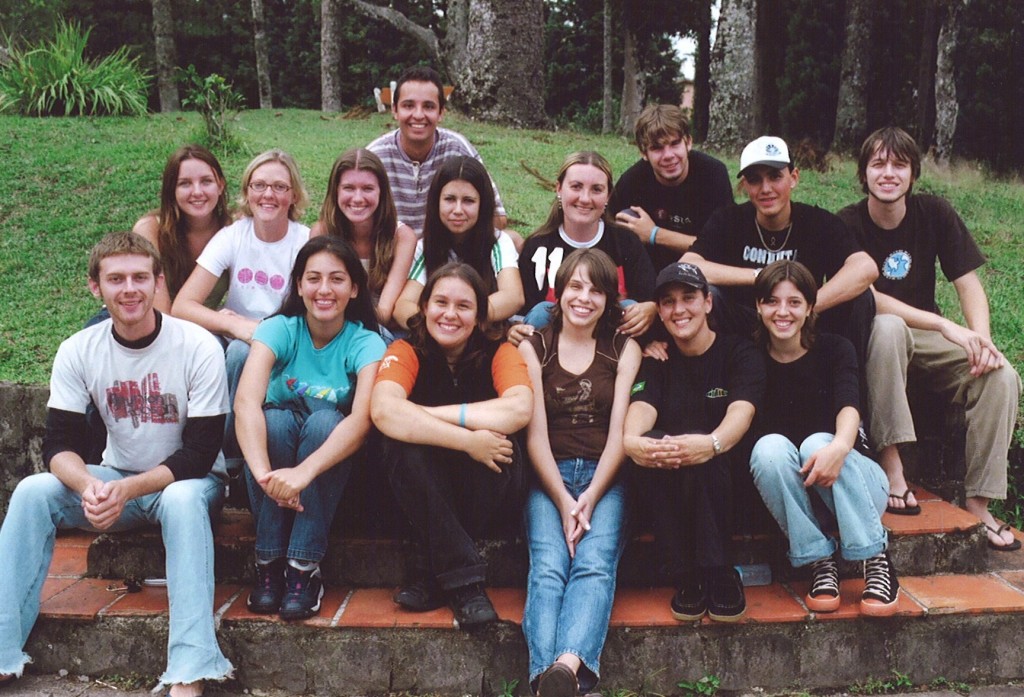 13 years ago, DRIME took its first mission trip to Brazil and instantly felt that this was a great place for street ministry. After another trip the next year, we decided to send 2 people there for 6 months to establish the first DRIME base – a permanent team made up by and led by Brazilians. 
Carissa (Brey) Youssef and Lisa Beiderweiden answered the call to serve in Brazil and spent 6 months (2003) sharing about the vision of DRIME, recruiting & training leaders, and helping launch the first DRIME Brazil team. (See picture above)
Now, 11 years later, DRIME has 3 "chapters" (teams) in Brazil: Gramado, Rio de Janeiro, and Vale dos Cinos. They are praying about expanding into more cities and surrounding countries, doing their part to help make Jesus inescapable in South America.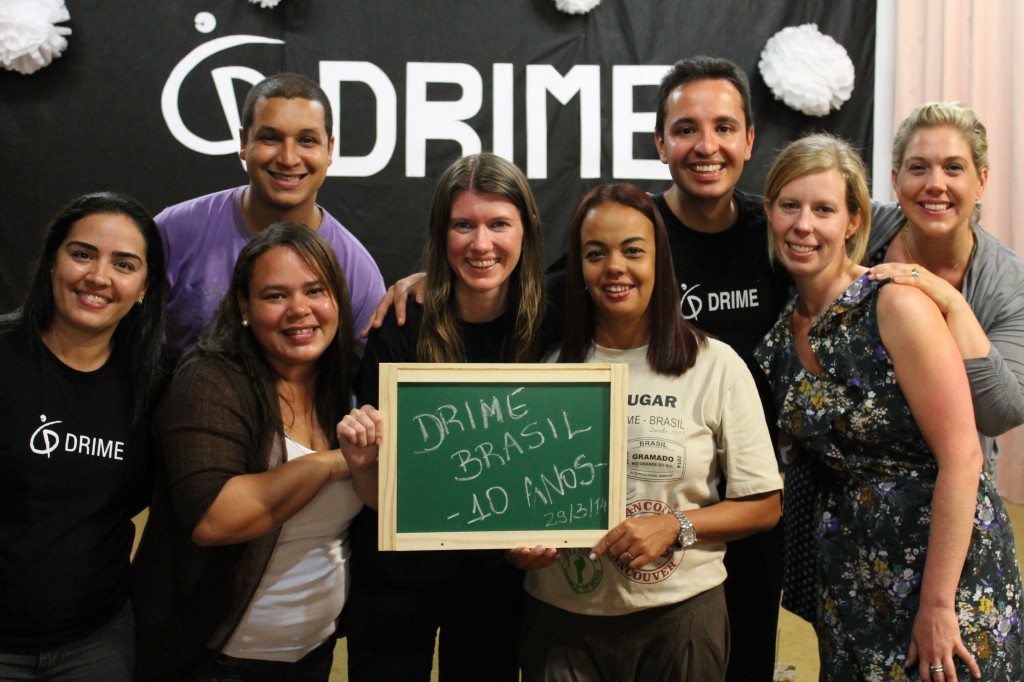 We spent the last weekend in March celebrating with DRIME Brazil  playing giant-sized Dutch Blitz games, sharing stories of what God has done, and honouring Lisa & Carissa, who were able to come and celebrate this milestone in DRIME Brazil's history. Because it was just after the Base Leaders Summit, our leaders from around the world were able to join in on the celebration. It was a fantastic weekend.
One of the leaders from DRIME Mexico (our newest base) commented that in 9 years he can't wait to host a party to celebrate 10 years of ministry. That is one inspired leader!
Picture: DRIME Brazil leaders (left) & original base planters (right) 
Calls to Action:
Check out some pictures from that weekend, click here
Show your support DRIME Brazil by liking them on Facebook
Pray for DRIME Brazil as they continue to do ministry in 3 cities on a regular basis
Watch this video that shows some highlights from Brazil's past 2 years of ministry