Stories from our DRIME Togo teams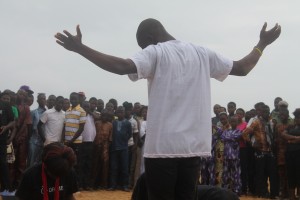 (From the city of Kara) 
Edith, a fifteen-year-old girl was watching a drama one day during a time of ministry. This drama is called "Ragman" and it clearly shows Jesus' death on the cross for us. Edith began to shed tears. At the end of the ministry time, a DRIMER approached her. With tears in eyes, she said she was crying because she imagined how Jesus suffered on the cross for our sins.
The DRIME member had barely finished asking her if she wanted to give her life to Jesus and she quickly responded: "Yes, I want accept Him in my life. "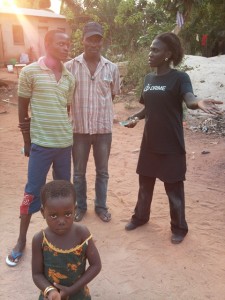 (From the city of Lome) 
Kossi is a married man with two children. One day, he lost his employment and after a while, because their situation became more and more difficult, his wife abandoned him and their children.
He began to drink.
One day at a time of ministry, he saw a DRIME performance and talked to a team member who shared the gospel with him. He met the Lord that not only comforted him in his difficult situation, but offered him eternal life.
He declared, "Even if my wife does not return, one thing is certain, I Jesus Christ now in my life and I am not missing anything."
Want to know more about DRIME Togo's ministry?