A story from DRIME Hong Kong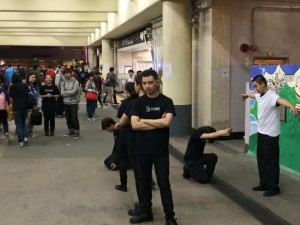 One day during a time of ministry on the streets, a Christian lady named Maggie who walked by was attracted by the drama "Liquid," and specifically the character called "Suicide."  This character is caught in the darkness of drug addiction and thinks that the only way out is to end her life. Even in her despair, Jesus comes to her and offers her another way: salvation in him.
Maggie shared with our team member that before she turned to Christ, her life used to be similar to this character: she took drugs, was involved in triad activities, and she even attempted suicide once before turning to Christ.  By faith and reliance in the Father's Love and Mighty Power, she was able to live a new life.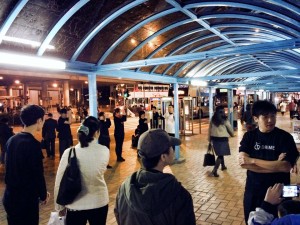 She was encouraged by the drama and our willingness to share the Gospel. After talking with our team members, she decided and shared with us that she was going to share her testimony at church so she could also impact others' lives.
It's amazing how people can relate to the themes and characters in a simple drama. This is why we use this particular medium to share the Gospel – to relate powerful messages and struggles in a way that people can connect with and be touched by. 
To learn more about our ministry or to get updates on what's going on around the world and how you can get involved, please subscribe to our e-newsletter. We send it out once a month.