Stories from two of our DRIME Brazil teams
Vale dos Sinos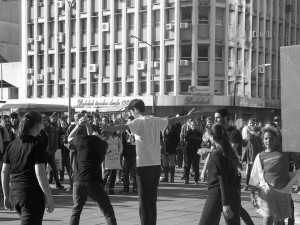 During a time of ministry, Raquel talked to Karin (a mother who was with her children on the street that day). She told him of her hard life and her lack of hope in God because it seemed that he was not answering her prayers. Rachel spent some time with Karin and her children and prayed that God would re-establish her faith.
He tried to comfort her by talking of God's love, so she would not give up. After this conversation, Raquel realized once again that we are the ambassadors of Christ not only to reconcile people to Christ, but also to show them how much God loves them.
Rio de Janeiro
One day we did ministry in a big public square and people were dispersed everywhere. We decided to spread out and invite people to come watch our presentation. There were two girls who caught the eye of two of our DRIME members so they walked over to invite them. They accepted the invitation to come and watched an entire drama set.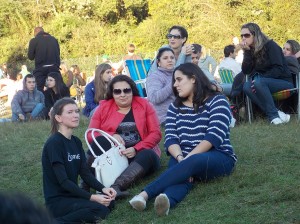 At the end we talked with them again and one of them, named Susana, was clearly discouraged. Susana said she was going through many problems and asked for prayer. The two DRIMERs prayed for her and asked if they could exchange contact information so they could continue talking. Even though she refused, we realized that this encounter had turned on a light inside her.
The DRIMERs felt they needed to tell her again how important the decision to follow Christ is – it could change her life.  She said she knew it but was not ready. We are praying that she accepts the man in white soon.
We have 3 DRIME teams in Brazil – Gramado, Vale dos Sinos, and Rio de Janeiro. These teams faithfully make Christ known in different areas of Brazil and are bringing the light of Jesus with them.
If you would love to know more about what is going on with our teams around the world, please subscribe to our monthly e-newsletter to get updates and ways you can be involved.