A Story by DRIME Brazil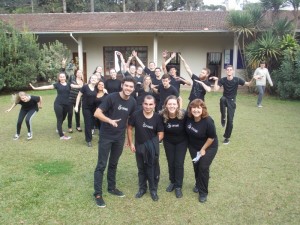 The DRIME Gramado team did an evangelism workshop at the Lutheran School of Theology in São Bento do Sul, where four DRIMERs, Janet, Gilmar, Gustavo and Cynthia, trained 18 students in 3 dramas and some basic evangelism training. The students who were trained will take two mission trips this year. There were two full days of teaching some of our dramas: Liquid, Ragman and In the Light.
At the end of the second day, the students presented these three dramas to officials and college professors. Many of them were moved to see students performing. The Secretary said, "I cried, it was so beautiful! I had never seen anything like this, and to see our students doing it after only two days…I can't believe they learned it all!"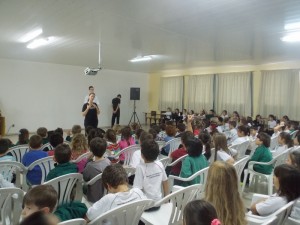 After the training, all the students walked to a neighborhood school and presented the dramas for children ages 6-8 years old. One of the students said a prayer with the children at the end of the presentation. The students were beaming with joy to see the results of performing a few simple dramas. After just two days, they were able to present the dramas that seemed impossible to learn.
If you'd like to hear more about DRIME Brazil and our teams around the world, you can subscribe to our e-newsletter for our most recent updates, pictures, and stories. In addition, you can find out ways to be involved in the ministry.