Story by Carmelle A. | DRIME Benin member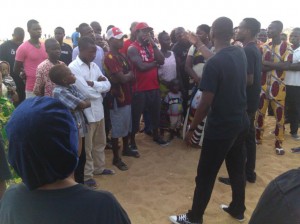 During our ministry time at the beach, I saw a man and felt like I needed to go and talk to him. I came up to him, introduced myself, and found out his name was Eric. He asked me about what we were doing there and I explained that we were sharing the gospel. He encouraged me and said that he was actually looking for something like this for a while. He shared that he had a dream in which he was shown the way to a beach but he did not understand what it was about. I told him that nothing happens by chance and that God has a plan for his life. I shared the gospel of salvation with him and he started sharing about his life.
Eric told me that he is a cook and he was planning to go the next day to Abomey (a nearby city) to do voodoo ceremonies because he had too many problems, partly created by his stepmother who is a witch. He said that he had always refused to do these kinds of ceremony before because he was convinced that there was in his life something much more powerful than them that would save him. At this moment, the problems had so badly assaulted him that in his desperation he had decided that he wanted to do the ceremony the next day.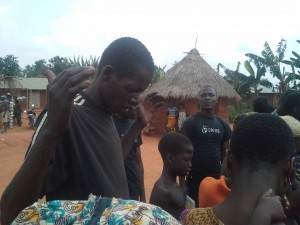 I then told him that he is here because God wants to do something in his life. I told him he had to believe in the Lord Jesus, confess his sins, accept Him in his life as his personal Savior and Lord, and start going to an evangelical church. He accepted and made the decision to invite Jesus into his life. With joy, we prayed with him and I put him in contact with a pastor for the follow up process. Praise the Lord!
Want to hear more about our DRIME Benin team and get updates from the DRIME ministry? You can subscribe to our e-newsletter to hear about what's going on in the DRIME world and how you can get involved.